3/4 sleeve
Garnetta
https://www.masai.co.uk/tunics/garnetta-/1004559-3268P-L.html
5714531910565
https://www.masai.co.uk/tunics/garnetta-/1004559-3268P-L.html
GBP
49.50
Not in stock
Select size

(Out of stock)

Select size

Tip: Select the size you normally choose.
Shape:

A-Shape

Measurements:

Length for size M = 88 cm.

Model Information:

Model's height is 178 cm, and wears size M.

Material:

100% viscose

Wash:

Delicate machine wash

Sustainability:

FSC MIX 70%

Style No.:

1004559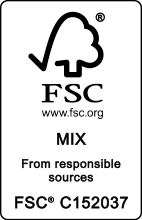 This product is FSC-certified
This product is made from FSC®-certified viscose, with fibres sourced from sustainable and responsible forestry that respects biodiversity and the forest's local population.
Read More